Going for a hike is an excellent way to stay fit, relieve stress, and spend more time in nature. No matter what type of trail you find yourself on, hiking requires caution and reliable map to find your trailhead and stay on course. The offline topographic map becomes crucial for navigation in the absence of cellular coverage, and the Guru Maps app can assist with this.
Map Style for Hiking​
In addition to the city and cycling styles of vector map, the map style for foot travelers is also available in Guru Maps.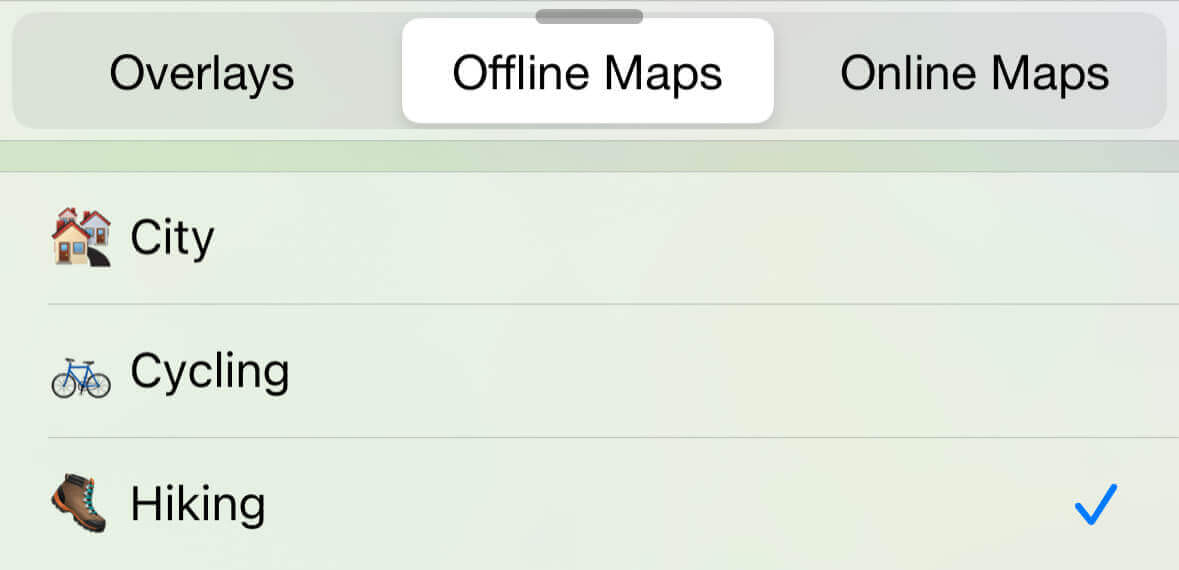 This map style was designed to meet the needs of the hikers and present the necessary path and trail information on the map: distance, duration and elevation information.
The hiking style of the map is intended for whom it is important not to miss on their way attractions, sources of drinking water, campings and places for overnight stays, as well as take into account the difficulty and passability of the trails.
Walking and Hiking Route Networks​
The hike map style within Guru Maps contains well-known walking routes documented on OpenStreetMap.org:
International walking network: long distance paths that cross several countries red.
National walking network: used for walking routes that are nationally significant and long distance paths red.
Regional walking network: used for walking routes that cross regions and are regionally significant purpure.
Local walking network: used for small local walking routes blue.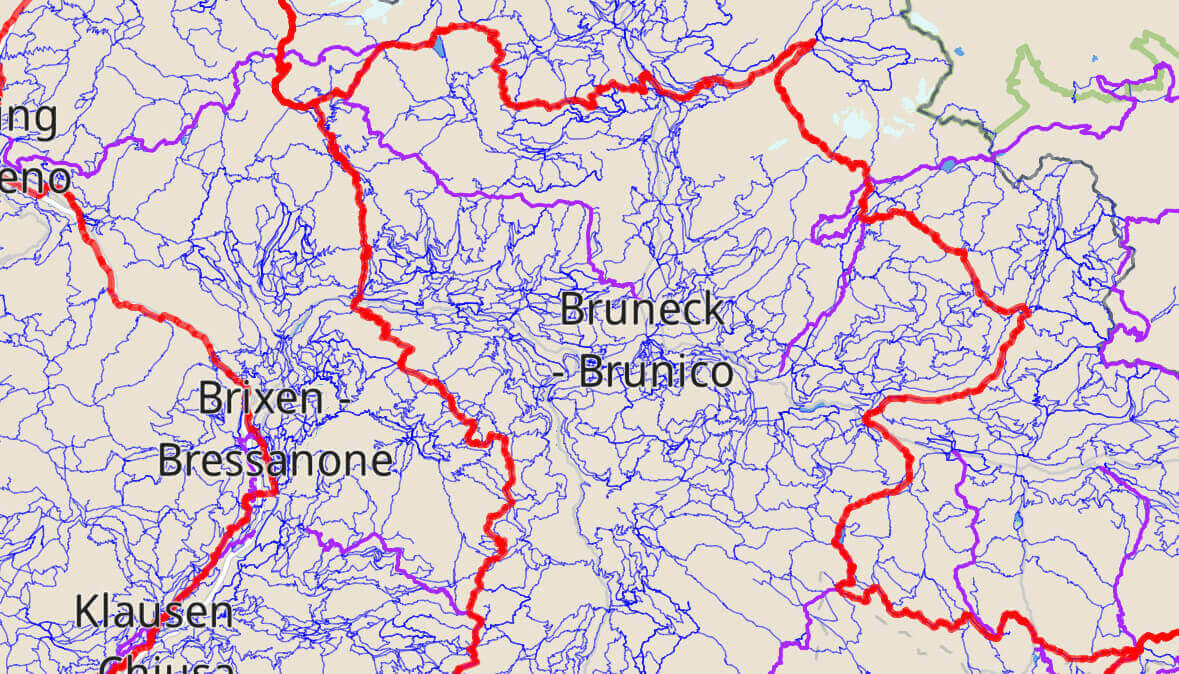 Routes are displayed as a solid line at higher zoom levels, becoming more transparent as you zoom in, and disappearing beyond zoom level 17. Because different routes might overlap, many routes can exist on the same road.
к сведению
The routes in the app are available within the downloaded map. Therefore, for long routes going from one offline map to another, you need to select the next segment when crossing the border to continue your route.
It is also easy to edit routes after the journey because the program has a direct link to OpenStreetMap.org.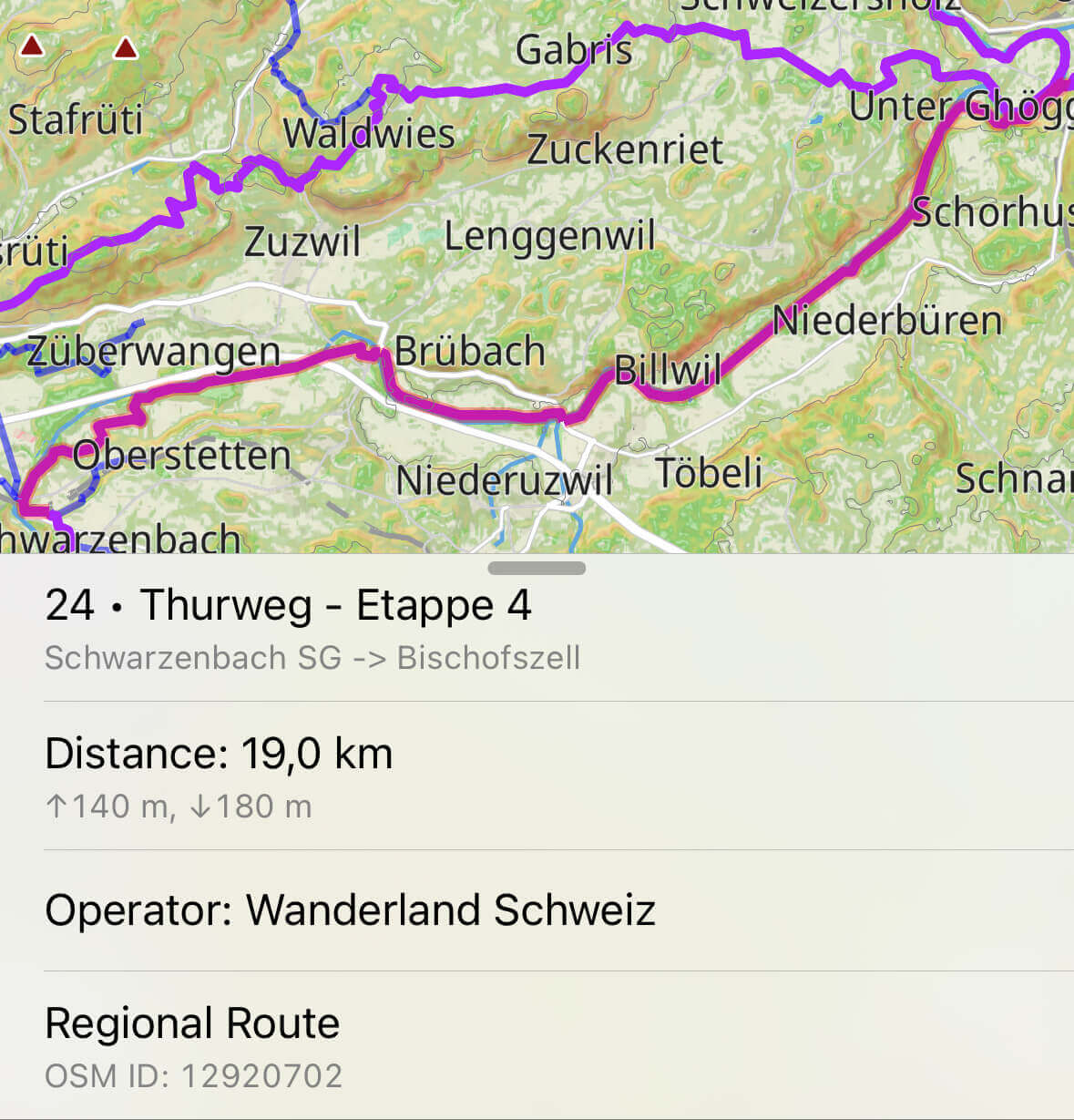 If you know of a hiking route that is not on the map, or if an existing route needs to be updated, please email us and we will show you how: [email protected].
Hiking Trail Difficulties​
When planning an outdoor activity, it is important to consider information regarding the level of difficulty. This allows you to have a good overview of the skills and equipment required. Guru Maps allows you to set preferences for the complexity of your hiking route based on the SAC Hiking Scale while building it.
Where to find it: Settings > Navigation > Pedestrian > Maximum Difficulty.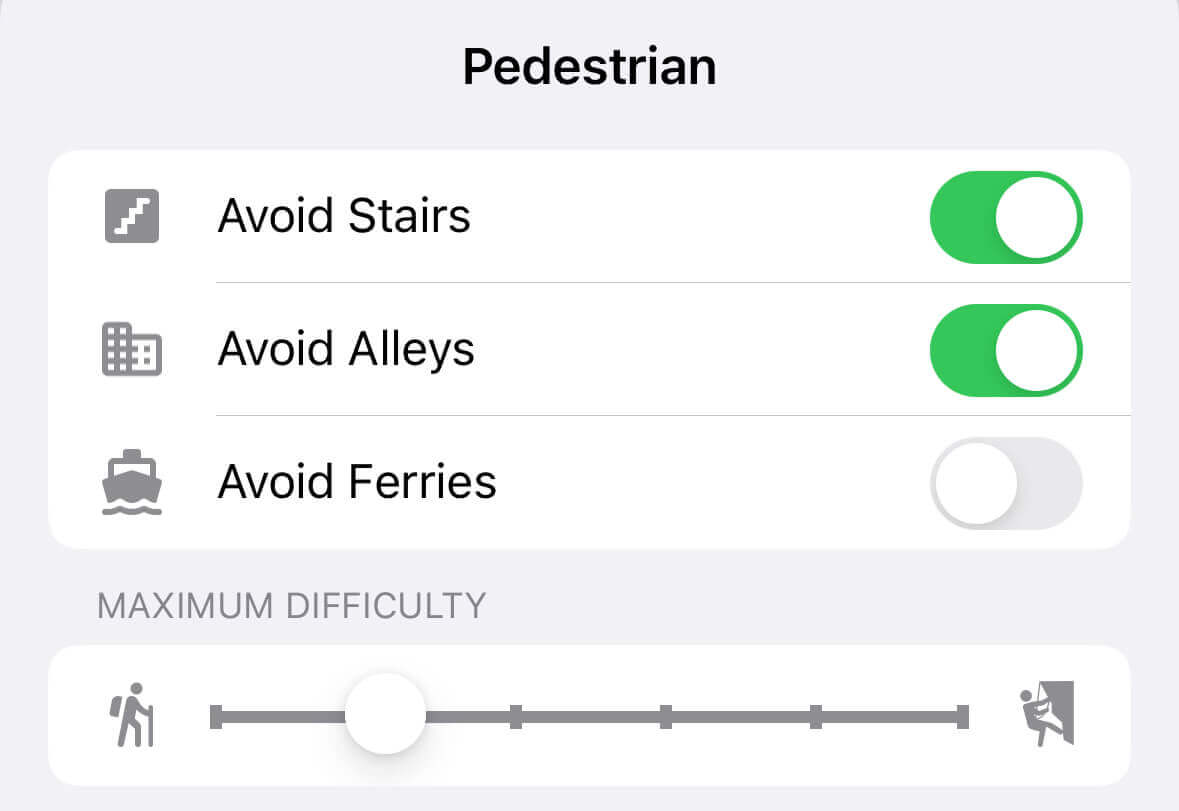 T1 – Hiking. Cleared and well maintained easy trails. No special shoes or equipment necessary.
T2 – Mountain Hiking. Well-marked trail, possibly steep in parts. Hiking shoes recommended and hiking sticks could be useful.
T3 - Demanding Mountain Hiking. Mostly marked, but trail not necessarily always visible. Good hiking shoes, map reading skills, basic alpine experience recommended.
T4 - Alpine Hiking. Trail does not necessarily exist. Terrain mostly exposed and danger of falling is present. Good trekking boots, all-weather clothing, map reading skills, basic alpine experience required.
T5 - Demanding Alpine Hiking. Often without path with some easy climbing sections. Challenging terrain and snow-covered glaciers are to be expected. Pickaxe/iceaxe and ropes may be required.
T6 - Difficult Alpine Hiking. Trails are generally unmarked. Extremely steep terrain with tricky rocky slopes and snow covered glaciers. Very strong alpine experience, familiarity with technical alpine equipment is required.
In conclusion, if you are looking for a trustworthy hiking app that provides detailed topographic maps and a range of helpful features working offline, Guru Maps is definitely worth considering. With the ability to plan and customize your hiking routes based on your preferences and the SAC Hiking Scale, you can be sure that your next hiking adventure be both safe and enjoyable.