User Profile
Within your personal Guru Maps account details, you have access to various information, including your license details and the number of devices connected to your account.
Guru Maps account​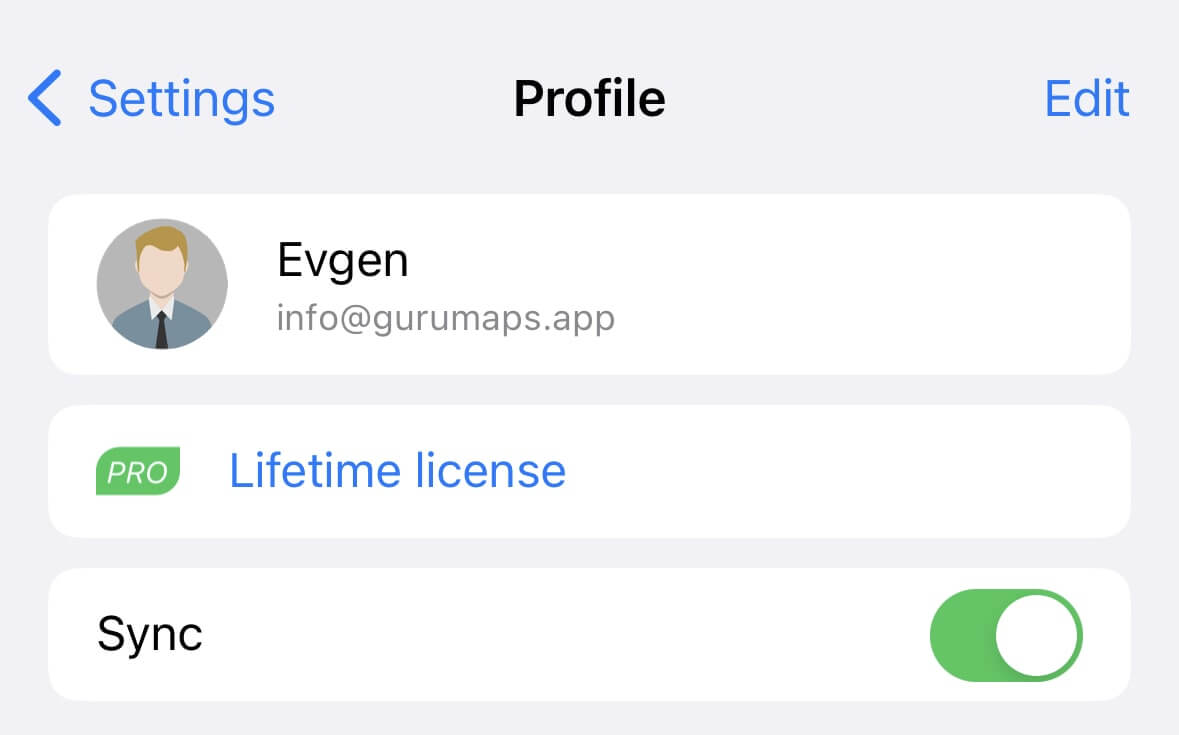 There are two ways to create a Guru Maps account:
Visit the user.gurumaps.app website.
Create an account directly within the app settings.
When creating an Guru Maps account, you have four options for sign up. In addition to option of signing up with email and password, you can click the Apple, Google, and Facebook icons to sign up using your accounts for those services.
примечание
When you choose to create an account in this way, it's important to note that your Guru Maps data is never shared with Apple, Google, or Facebook. And similarly, your login credentials for Apple, Google, or Facebook are never shared with Guru Maps. You can read more about the Apple, Google, and Facebook login services here: Apple, Google, Facebook.
Connected devices​
On the user profile screen, you will find also a list of the devices that are currently connected: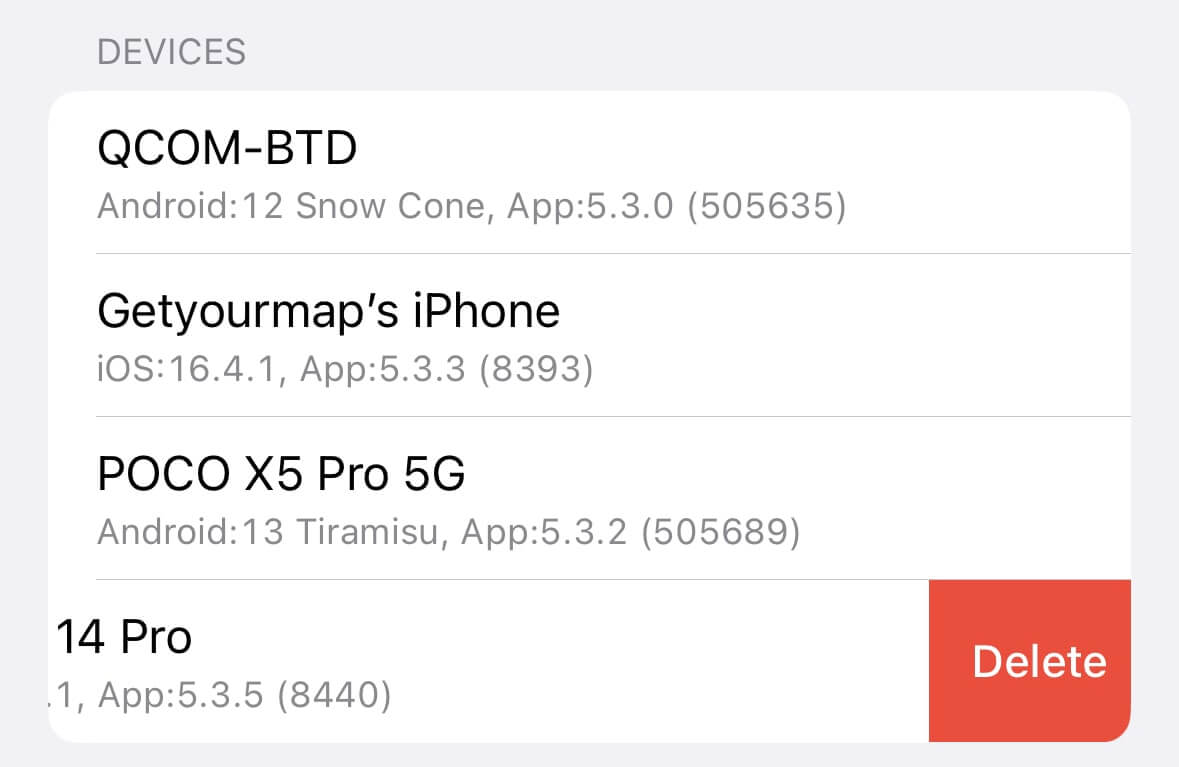 примечание
It is possible to connect up to seven user devices to a single account.
To delete an unwanted linked device, just swipe across the device name in the list from right to left, then choose Delete option. When you remove a device from the list, the synchronization will automatically stop on that particular device.
Synchronization​
The Guru app allows you to sync all of your data to make your collections visible and accessible across all of your devices using your Google, Apple, Facebook, or Guru Maps account.
To keep the map data, like markers, saved routes and recorded GPS tracks synchronized across all your devices:
Sign in to the Guru Maps app with the same Guru Maps account on all your devices.
Enable the Sync in the user's profile screen.
Make sure the Guru Maps app has internet acces to synchronise your data.
подсказка
Use the same login on all your devices to keep your data in sync.