As developers of Guru Maps, we are constantly working to make our navigation app the best it can be for all of our users. We're excited to announce that starting from version 5.3.1 Guru Maps now includes navigate settings tailored specifically for motorcyclists and truckers.
Guru Maps for Motorcycle Riders​

With the new motorcycle navigation feature in Guru Maps, you can now choose between mainly using highways or country roads when building the routes. It will help to avoid motorways and busy cities, highlight the scenic routes that are popular among motorcyclists, and engage in a more immersive riding experience.
When planning a motorcycle journey you'll see up to three alternative route options. Tapping them on the map will highlight the corresponding route and show ride distance, estimated ride duration and ETA.
If you want to avoid highways, toll roads or even ferries you can also turn these off in the navigation options menu for motocycles.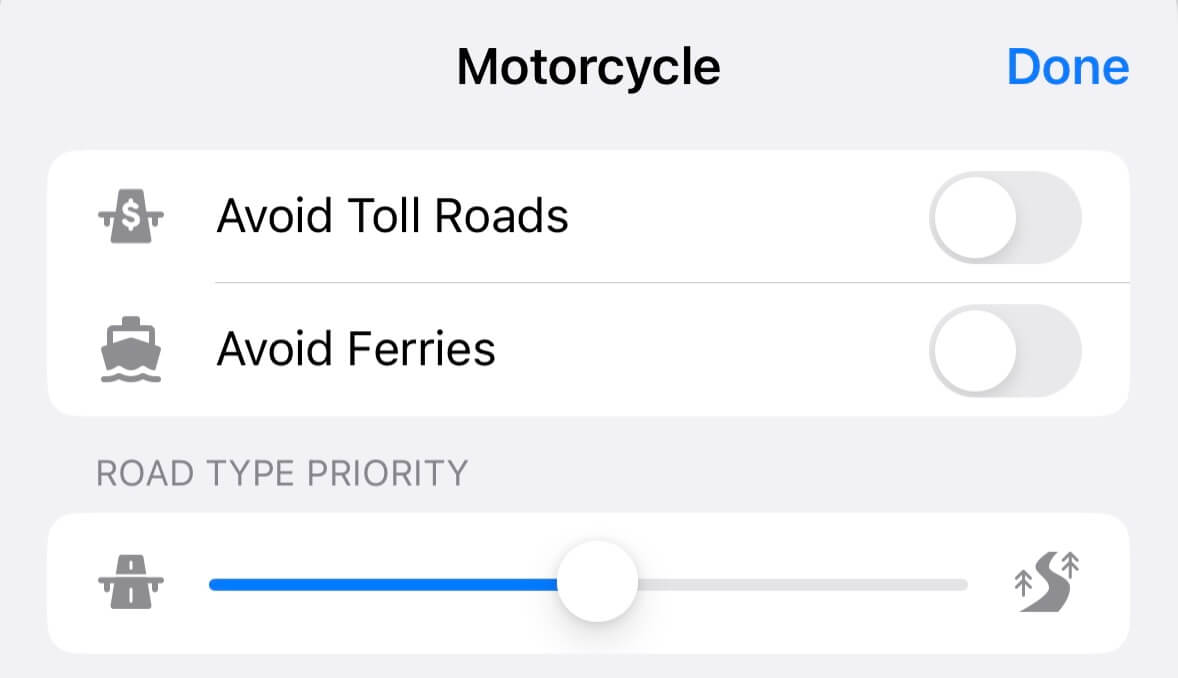 Trip planning, fully functional offline GPS navigation with detailed ride statistics and trip recording - all these make the Guru Maps is the app every biker needs to download.
Guru Maps for Truck Drivers​

Similarly, our new truck navigation feature takes into account truck-specific restrictions such as weight limits, height restrictions, and road type limitations. This helps truck drivers navigate their routes with greater ease and safety, avoiding potential obstacles and hazards along the way.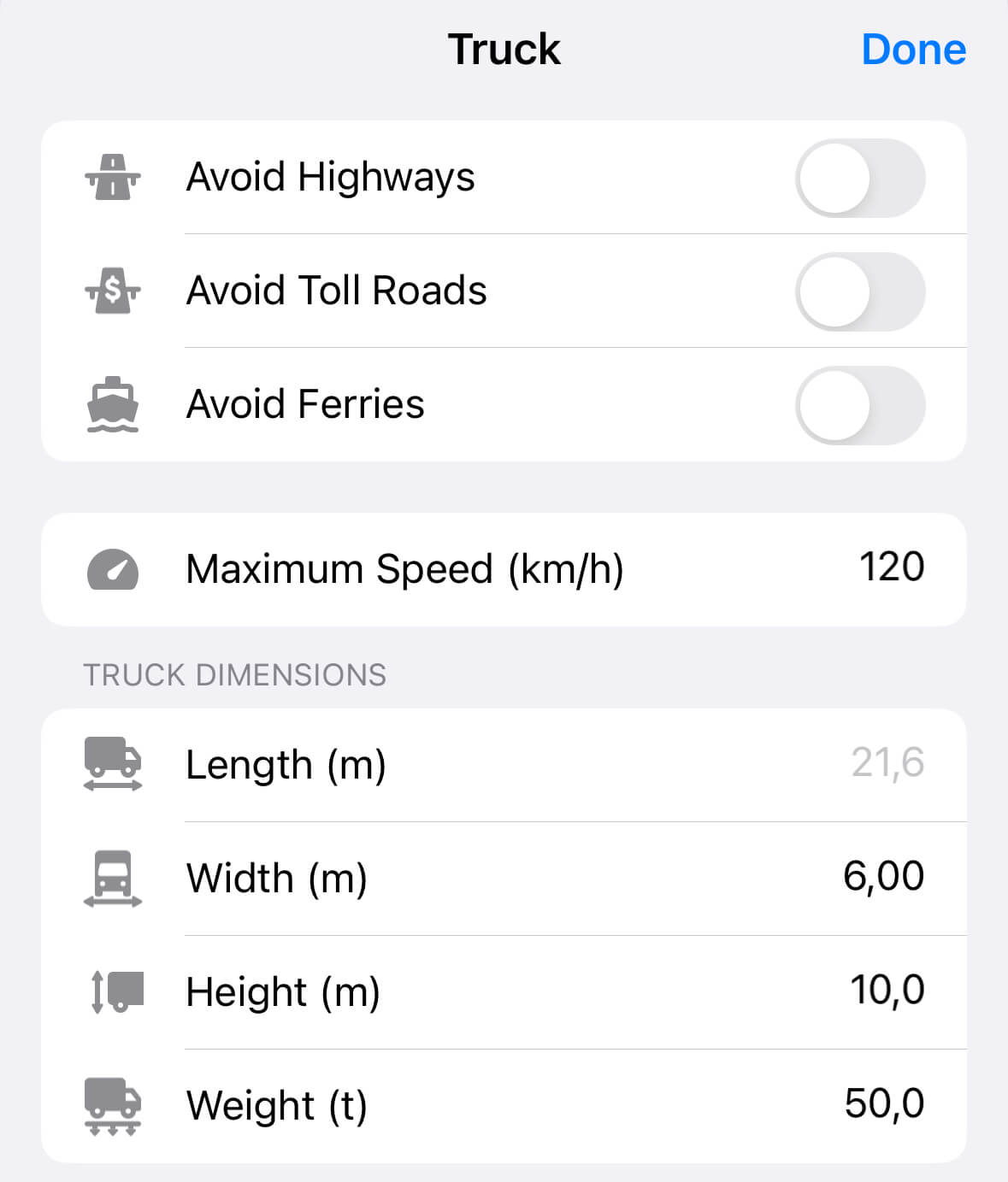 Update your app today and explore the improved features that make every trip more enjoyable and personalized!